Tree Sales
Welcome To
Jackson Township
Volunteer
Fire Company
Reeders, PA
Station 27
Volunteering Since 1952
Website started 2009
Dial 911 For Emergencies
(Keep Written Directions To Your Home Near Your Phone)
Volunteers Always Needed!
So Stop In On Monday Nights!

---------------------------------------------------------------------------------------------------------------------------------------------------

Bingo


Bingo Every Tuesday Night 7pm
$1,000.00 - Jackpot
Clink on the calendar and Bingo for more information.
___________________________________________________________________
Remember to check the calendar for events.
Then click on the event name for more details.
__________________________
Cook Books are In
To purchase a book please contact the Auxiliary @
570-629-1252 or 570-629-0119
_________________________________________________________________________________________
NEWSLETTER
Something new we are going to try.
Sign up on the left for your quarterly newsletter. Just enter your email address and we will do the rest. Cancel at anytime. We will not sell or give out your email address.
Be Alert When Driving!
Help Us Find You...
Do you have your correct house number outside your house?
If we can't find you then we can't help YOU!
Earth Day is Every Day
Don't forget to do your part.
Lets keep Pennsylvania BEAUTIFUL!
Any questions or suggestions please email webmaster@jtvfc27.com
Thank you!
For visiting the
Jackson Township Volunteer Fire Company Website
Please come again.
Don't forget to sign our guest book.
"We Will Never Forget"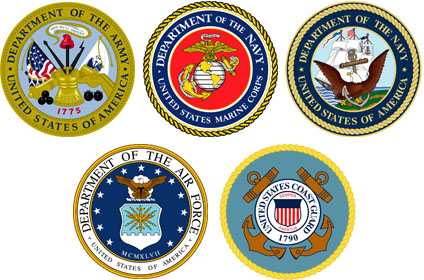 *** Links Gallery ***
Our site allows you to link to other sites not owned or controlled by us, and contains information provided to us by other agencies.

This site was lasted updated on December 4, 2016
Recent Calls
Fri. Dec 2nd 2016
1316 hours - Stations 43 and 27 were dispatched to 123 Rose DR for a reported brush fire. Caller is reporting that the neighbor was burning leaves and it appears out of control. Upon arrival of Station 43, both stations were returned for the control burn.
Wed. Nov 30th 2016
1801 hours - Stations 27 and 9-1 were dispatched to 104 Scipio Way for a reported electrical fire at the panel box. At 1800 hours duel dispatching ends. With this 27-7 requested an Engine from Station 34 be dispatched. Upon arrival of 27-7 and 34-8 they found the electrical box with no fire as the r...
Mon. Nov 28th 2016
2054 hours - Stations 27 and 9-1 were dispatched to the area of Running Valley RD and Chestnut DR for a motor vehicle accident. Single vehicle rollover, no entrapment. Two patients were transported by St. Luke's EMS to the hospital for various injuries.
Fri. Nov 25th 2016
1946 hours - Stations 34 and 27 were dispatched to 283 Learn RD, Resort Beverage Company for alarms ringing. Both stations were tied up at the house fire on Wintergreen Circle but Station 27 was able to break away firefighters to respond to the call. Upon arrival on the scene, firefighters were met ...
Fri. Nov 25th 2016
1832 hours - Stations 34, 27 and 9-1 were dispatched to 72 Wintergreen Circle for a reported house on fire with flames showing. Additional information while companies were responding was that the basement was fully involved and unknown if anyone was inside. With the first arriving companies fire was...